Odor Control and Disinfecting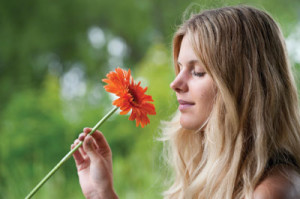 Grime Stoppers uses state of the art equipment, products, and methods to disinfect, sanitize and remove odors from your environment. There are no harsh chemicals applied in this process, and our products leave no residue. We can eliminate odors, attack and destroy bacteria and viruses, deplete harmful VOCs in the air, destroy dust mites, diffuse allergens and pollen, and leave your home or office with a fresh, fragrance-free smell. Call us today for a free consultation and give your family, your clients, or employees the gift of a clean, healthy and odor free environment.
Sanitizes and Removes Odors
Provides Allergy Relief
Kills Bacteria, Viruses, and Mold
Non-Toxic
NO Wipe or Rinse Required
EPA Registered
No Harmful By-Products
100% Biodegradable
Certified organic
Grime Stoppers has a suite of products and services for sanitizing, disinfecting, and odor removal purposes. Whether we use electrostatic spraying or fogging with Vital Oxide, applying PURETi, or a combination of both, we will provide a solution that will produce the optimal results.
Vital Oxide is a registered hospital grade disinfectant cleaner with heavy duty mold and odor control that will selectively oxidize harmful organisms. The unique composition is an ecologically sound alternative that is colorless, low odor and will not harm hard or soft surfaces, colorfast fabrics, or skin. The broad spectrum anti-microbial eradicates 99.999% of bacteria and viruses such as H1N1, Norovirus, Hep B & C, HIV, Legionella, Staph, MRSA and eliminates strong odors on a molecular level.
Grime Stoppers combines the power of chlorine dioxide with the unique application of electrostatic spraying or fogging. The electrostatic charge on the droplets, pulls the spray toward the target at 75 times the force of gravity. This remarkable phenomenon causes the spray to coat the underside and backsides of the target and is known as electrostatic "wraparound", giving you the cleaning and sanitizing that you need for your home or business.
Grime Stoppers offers:
Superior three-dimensional coverage of any type surface including smooth, textured, and porous surfaces.
Uses less solution for the most economical applications.
Can be applied rapidly to sizable areas, providing the most superior coverage as efficiently as possible.
Eliminates the risk of cross-contamination associated with spray-and-wipe methods.
Treated areas can usually be used again in 30 minutes or less.